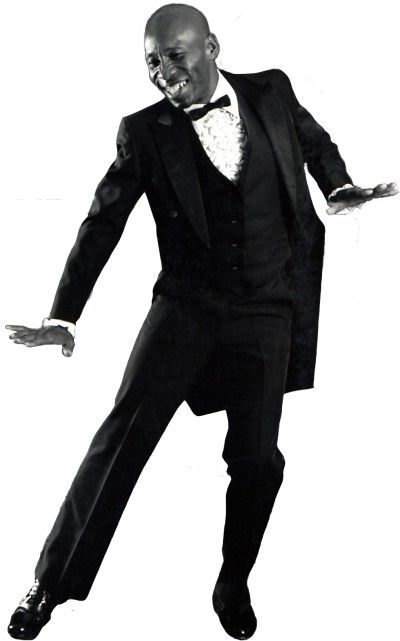 About Movin' Melvin Brown
Movin' Melvin" Brown is truly a Renaissance man. He is a wonderful singer, dancer, writer, philosopher and man of peace. His energy and his spirit light up any room. He has devoted his life to sharing his joy with the world.
"The man with the captivating smile."
"The man with the fastest moving feet."
"The uncola man (because of his deep and cultivating laugh)."
"The hardest working man in entertainment."
A One Man Show
Music, Dance, Comedy and Magic. Movin' Melvin is a real crowd pleaser.
High Energy Dance Performances
When you want to get the audience involved, call Movin' Melvin Brown! His energetic performances include audience participation and are guaranteed to please!
Movin' Melvin has been called "The Dance Man" because of his innovative style of dancing.
He has combined the styles of many of the masters including: Fred Astaire, Sammy Davis, Bojangles, Gene Kelly, Gregory Hines and the Nicholas Brothers, to create a high energy show of tap dancing, juke dancing, clogging, swing, and contemporary dance.